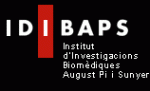 HEMATO-IDIBAPS
Servei de Hematologia
Hospital Clínic - Institut d'Investigacions Biomèdiques August Pi i Sunyer. Barcelona
A multidisciplinary team of investigators with expertise in Haematology, Pharmacology, Biology and Biochemistry, with particular emphasis in the mechanisms involved in the physiology and pathology of haemostasisa and the vascular environment.
Our primary line of research is directed toward thrombosis, from a broad perspective that incorporates the basic mechanisms, diagnosis, prognosis, and treatment. The ultimate objective of our research is to improve our knowledge of thrombotic pathology and thereby reduce morbidity and mortality, and improve the quality of life for the at-risk population. To achieve this objective, our group:
Possesses experience with the study of endothelial dysfunction in diverse clinical situations associated with elevated cardiovascular risk, has recreated models of dysfunction in cell cultures and has the technology needed for the detection of cell and humoural markers in circulating blood.
Analyses genetic polymorphisms involved in haemostatic pathologies. Testing for haemostasis and activation markers, and procoagulant activity.
Contributes in-depth knowledge of the mechanisms of platelet function and the implications of biogenic amines (5HT and epinephrine) and antithrombotic agents in the development/inhibition of ischemic complications.
Possesses extensive experience in the application of animal models of thrombosis and of sepsis, generalized by endotoxemia, which allows for the study in vivo of the inflammatory mechanisms (knock outs, transgenic models).
The group has more than 20 years of experience in its area of expertise and collaborates with other research groups in Cardiology, Nephrology, Psychiatry, Autoimmune Diseases, and Endocrinology, which reinforce its own research capacity and the transfer of research results. It also has a high capacity for intra- and extramural training, and for the dissemination of results (publications and web: www.platelet-research.org).
Latest publications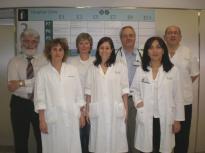 Coordinator
Members