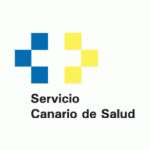 CDC
CDC de Canarias
Servicio Canario de Salud. Santa Cruz de Tenerife
The group emerged as a proposal to improve clinical and epidemiological knowledge about the people of the Canary Islands. For at least the past 50 years, this population has suffered the highest rates of Spain in mortality from diabetes and ischemic heart disease. The group consists of 6 family physicians, 5 of whom are PhDs in medicine, plus a PhD in pharmacy (immunologist) and a PhD in biology (geneticist).
The group recruited a cohort of almost 7,000 people in the general population of the 7 Canary Islands between 2000 and 2005. This cohort is named as "CDC de Canarias", with CDC meaning Cardiovascular, Diabetes, and Cancer. Currently we are working on the follow-up of this cohort and exploiting the serum and gene libraries stored during recruitment. Our results have translational potential to clinical practice, mainly in primary care, as we provide information useful for the prevention of cardiovascular risk factors in a population that may be leading the ischemic heart disease mortality in Spain since we have national statistics.
We have developed the first risk estimation charts calibrated for the Canarian population, validated a social class indicator closely linked to cardiovascular disease, developed a clinical indicator for diabetes screening, we have also measured the incidence of diabetes in the archipelago for the first time, and we have explored prospectively some possible determinants of it, including insulin resistance and Canarian ancestry. The Canary Islands is also the community with the highest prevalence of arterial hypertension in Spain, we can provide much epidemiological, genetic and serum useful information to identify some causes of it.
Latest publications